---
S06:E07 - "Brineophobes"
Episode 88 • Published Jul 27, 2021
Twenty thousand dollar trashcans.
---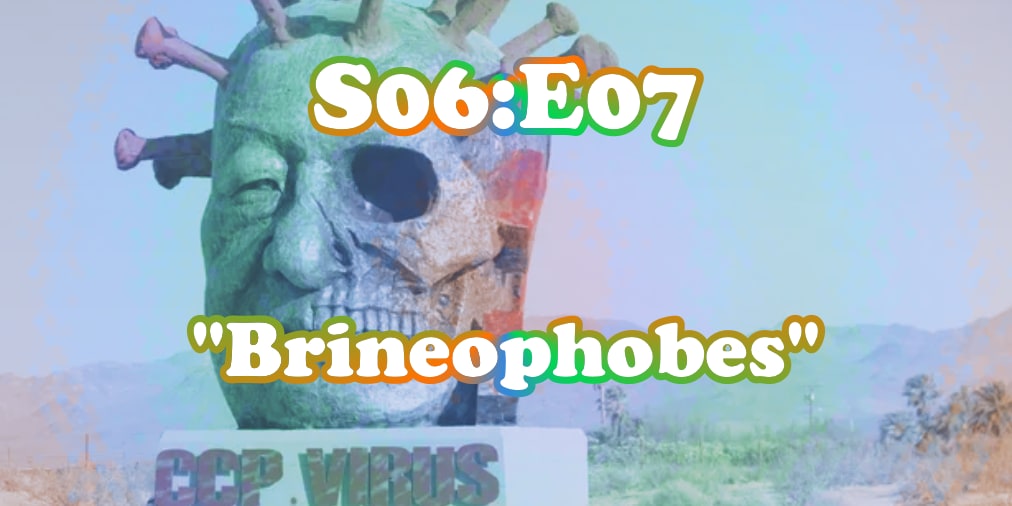 ---
This tweet just really tickled me, but it also made me think about ideal relationship/friendship pairings when it comes to food items (olive garden salad pepper enjoyers, for ex.)

https://twitter.com/MoreenMcG/status/1418143662312235010

Following way too many people on Twitter

KonMari, like Inbox Zero, is woefully misunderstood by most of the people who wield it as a philosophy
---
Another month, another record: SoCal home prices hit all-time high

Home prices in Southern California hit an all-time high in June, with a median sale price of $680,000, up 22.5% in a year. "It's the craziest I've ever seen it," an Irvine real estate agent said.

$20,000 trash cans. No kidding. S.F. looks to roll out prototypes on street corners

Haney questioned why the city decided to design its own bins when it could have used a model from another city. Public Works staff said existing models are sometimes too wide for San Francisco's narrow sidewalks or have openings so large people can reach into them. But the city will also try out existing trash can models, which will cost between $3,000 to $5,000` per bin, in the pilot to see how they work.

Drew Magary voice: Stickers! We have stickers!