---
S04:E04 – "John 8:32"
Episode 52 • Published Aug 04, 2020
Thinking about the stupendous crisis that awaits us.
---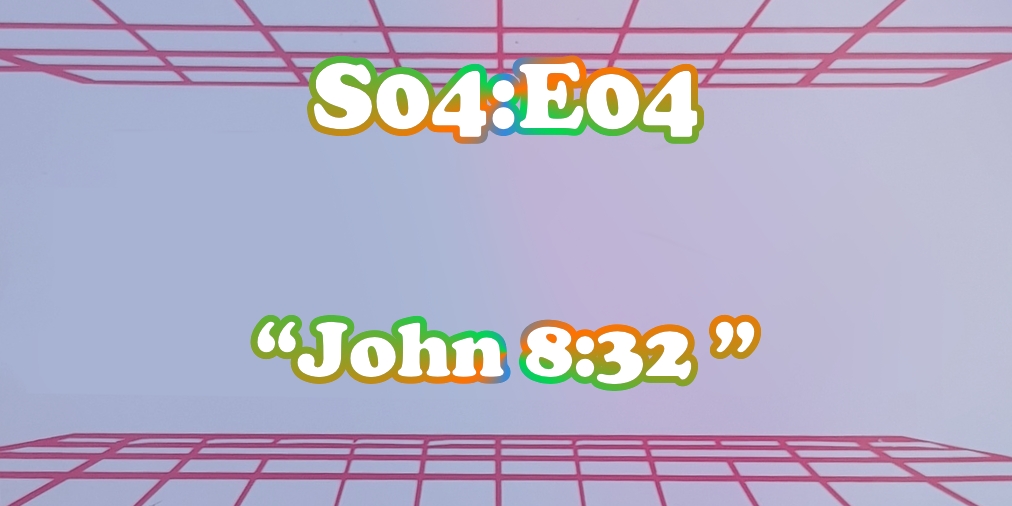 I would like to share with you the most amazing book

They left it in an envelope in our tree
It had John 8:32 written on it, and nothing else

Turn in your homework

Huell Howser basset hound picnic
HuellCore.tumblr.com

Booch Talk

Gingerade?
Pink lady apple
GT Synergy Trilogy

Tinned Luncheon Meats
---
---
Ad: Shelfly

Service that delivers books for you to use as a background in videos or zoom calls
Packages:

Influencer
Journalist: mostly The Power Broker

Not actually books—-it's a veneer. A plastic piece that looks like books.
---
Things That Suck:
Please think of the Unmasked
Genderify
How sad for them :(
---
Quick Keyboard Update
Gerald Stratford