Okay, fine, we'll talk about the debates.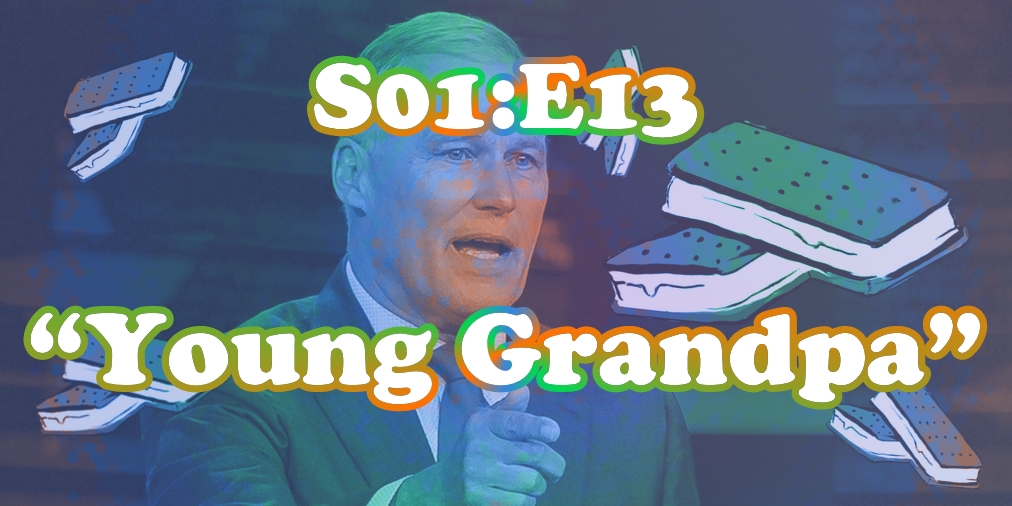 A very important announcement
THIS IS THE PENULTIMATE EPISODE OF SEASON ONE

We'll be back after a short break to collect our senses.
The next episode was recorded in April, so GTFO about outdated references and stuff.
Iced Cremes Consumption Methods
Ice cream sandwiches: why?
Drumsticks are a better technology, honestly
Klondike Bars is baby
---
The "Debates"
Quick takes on each candidate

Night 1

Bill de Blastio
Tim Ohio
Julián Castro
Cory Booker
Elizabeth Warren
Beto O'Dork
Amy Minnesota
Tulsi Gabbard, AKA The Cult Manchurian candidate
Jay Climate
John Delaney

Night 2

Marianne Williamson
John Hickenlooper
Andrew Yang
Pete Buttigieg
Joe Biden
Bernie Sanders
Kamala Harris
Kirsten Gillibrand
Michael Bennet
Eric Swalwell
---
Please, won't somebody think of the conservative, white, upper-class men?!
Right wingers who have Thoughts about what the Left should be doing
RIP NRA TV
---
Neither, Nor, and now:
---
Everything is Politics: Corporate Donations Edition
These corps are too big to escape. Not as easy as "ILL BE GETTING MY HAMMERS FROM LOEWES FROM NOW ON!" I'm sure they donate to pro-lgbtq politicians (whoever can help their profits). But 193 anti-lgbtq politicians is 193 people passing harmful laws and I like knowing about it? @ColeEscola, 26 Jun 2019
Not even tactical framing
A real survey from the president's official web site. Comin' in awfully hot. @oneunderscore__, 28 Jun 2019
Honestly, Summer is Problematic