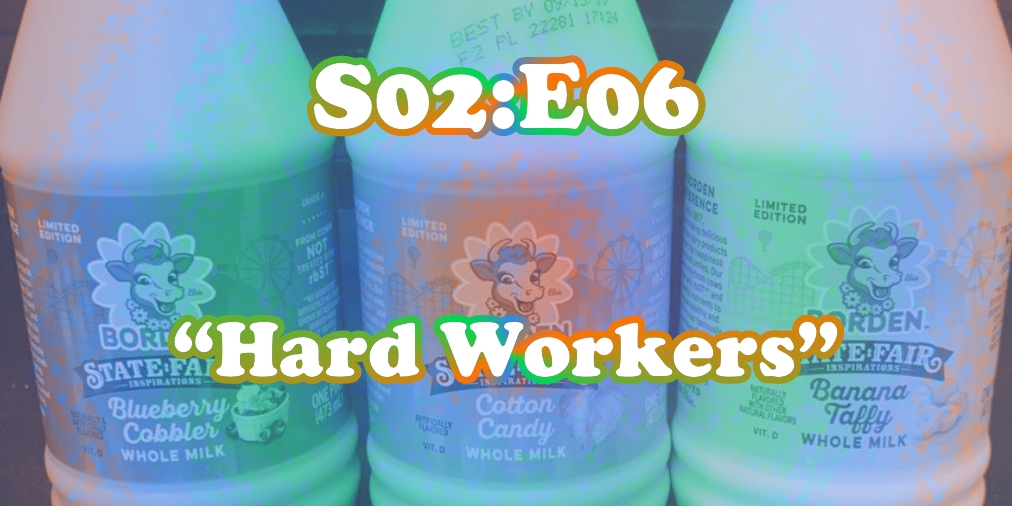 CICPS Followup
Slogan of the Council at the Intitute of the Center for Politics and Society: "We disambiguate complexifiers for the good of humanity."!
Also announcing our new PAC, BackPAC. A return to normalcy for all!
Support GoodStuff On Patreon
https://www.patreon.com/goodstuff
---
Happy Telephone Ordering Day
5am
White noise
jiggabits
Is Salted Licorice Any Good?
Chocolate Milk Is SO 1995
The Impulsive Buy on Twitter: "SPOTTED: Borden Limited Edition State Fair Inspirations Flavored Milk" - Twitter
---
Elizabeth Warren: Doin' It for The 'Gram
At Ms. Warren's campaign stops, her speech to the crowd is only the first half of a two-act production. What comes next, and can last just as long, is the Warren selfie line, a campaign-trail innovation for the age of Instagram.

Ms. Warren's campaign estimates that she has spent about 107 hours taking pictures in selfie lines since entering the race — the equivalent of working 9-to-5 for 13 days. At one event in Iowa, she continued posing for pictures in the midst of a tornado warning.

How to Get a Selfie With Elizabeth Warren in 8 Steps - NY Times
DEBATE RECAP
Joseph R. Biden Jr: firecracker
Elizabeth Warren
Bernie Sanders
Kamala Harris
Pete Buttigieg
Andrew Yang
Cory Booker
Amy Klobuchar
Beto O'Rourke
Julián Castro
---
It Turns Out Everyone Involved Was Lying
Ariel Edwards-Levy's thread recapping a survey from 1971
Repeal and Replace 2: 2 Repeal 2 Replace
Will Republicans Win Back the House? Their Playbook Is Familiar - Bloomberg
---
Folks: Keep it Grounded in Fact
Fact or Folly? — Keep It Grounded in Fact
Hard Work: What Even Is It?