---
S08:E10 - "Wienermobile at the BJ's"
Episode 121 • Published Jun 04, 2023
We use a purpose instead of a mission.
---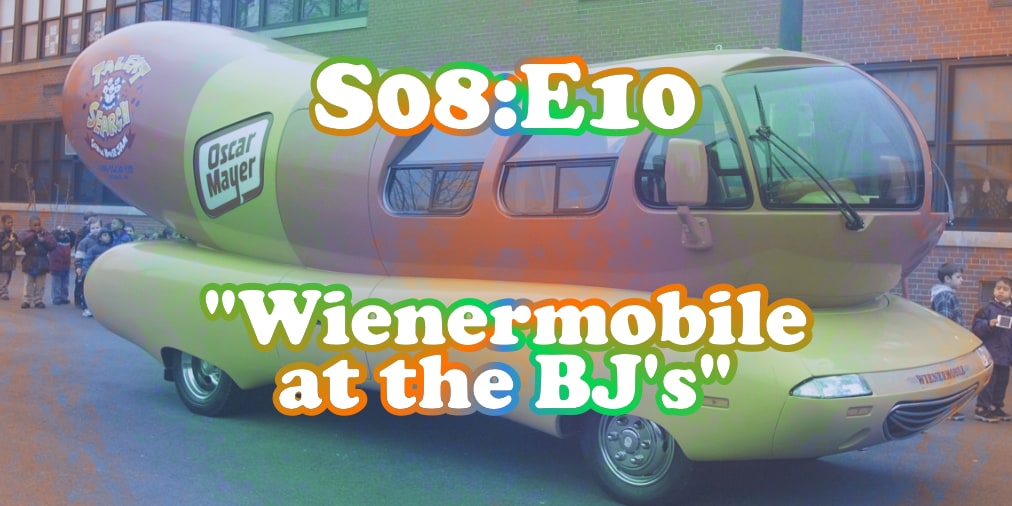 ---
---
Aaron in his Girl Vlog era

Simone Giertz

https://youtu.be/g_38fsHe8Ws

Rachel Maksy

https://youtu.be/ws2gtnEMz1k

junelikethemonth

https://youtu.be/g9qSND3J7eI

Sally Darr Griffin

https://youtu.be/iagsQHlFYpc

DancingBacons

https://youtu.be/nnyh998UFnc

Rosa D'Aniello

https://youtu.be/nTOpb3MOPng

Malini Angelica

https://youtu.be/s4bbqUseSr4

Rosie Maio

https://youtu.be/3fcYO-hWrPM

Tâm Mai

https://youtu.be/K2FPGU-TqTU

Frankmobiles

https://twitter.com/WOWK13News/status/1658833852670910465

Anti-Woke Products Suck and Are Overpriced

https://www.rollingstone.com/culture/culture-features/anti-woke-chocolate-razor-daily-wire-1234741151/
---
Walgreens continues to make things worse

https://blockclubchicago.org/2023/06/02/at-new-chicago-walgreens-you-can-only-browse-two-aisles-the-rest-of-the-store-is-locked-away/

The Most Oreo

https://twitter.com/toastydecline/status/1658651757268836352?s=12&t=aLVgBUzfFKBxjWIpQQMwcA
---
Inspire, Enable, Empower

We're not looking for compliance, we're looking for subjugation of the will

Making remote workers want to come to the office is all about altering their balance of consequences. If you do this by punishing them for not coming to the office, the best you'll ever get is compliance. Instead, inspire, enable and empower them to co-create a culture and office experience they want to be part of.

Leadership

Cubas hires, develops and exits for leadership.

I have no idea how to parse this sentence. It's like, instead of words coming out of somebody's mouth, it's an opaque mist of beige.

Everyone's a leader.

So they are paid like they are, right? Right?

Our discussion took place at a Cornerstone International Group conference in Miami. Cornerstone is an alliance of independent firms engaged in the search, selection, evaluation and development of talent. They share information, leads and tools across their offices around the world. About fifty people attended the conference.

There were TENS of people!

Purpose

They use a purpose instead of a mission because Cubas thinks missions are a little too confining while a purpose, and their purpose in particular, is more transcendent. It's not worth digging into that argument here because if that's what Cubas and his team think, it's the right choice for Cubas and his team.

'I'm not going to explain this because that would be extremely disrespectful to the God-King Cubas'

Values

Spending just a couple of days with the Cornerstone Peru leaders that came to the conference, listening to their presentations, watching them engage with each other and with others made it impossible not to be impressed and inspired. They say and really do define and live their values all the time to make their organization one in which they would like to work. They teach each other and others through their examples. They walk the talk. They openly celebrate their winning culture.

Word salad. 82 words and I have no idea what was actually occurring here.

Cubas himself leads with his presence. He shows up, physically getting on planes to spend good time with his people in Peru, Mexico, Panama and Miami. He says "The only way to generate trust is through face-to-face meetings." He meets with his people in the offices. He works with them and their clients in their clients' offices. They spend time together over meals after work.

So brave.

Implications

You can alter the balance of consequences by adjusting positive or negative consequences of desired or undesired behaviors.